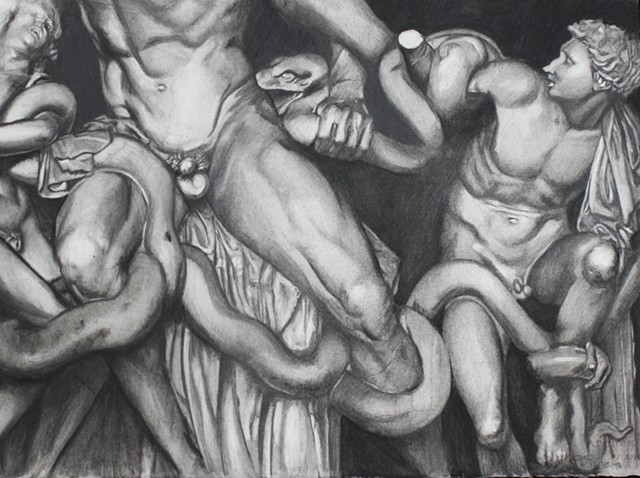 Thanks for having a look at my work!
Currently I'm swamped with commissions but I do have free weekly live-streams WEDNESDAY'S 6-9pm from private Atelier
Atelierartista.com
Check out my Youtube channel: on my Youtube channel.
ARTIST BIO:
Brian currently has an active studio practice in Calgary, Alberta, Canada.
Brian graduated from the Alberta College of Art and Design with a BFA with distinction, he was the 2001 Valedictorian, a recipient of a Board of Governors award for his faculty, and a 2014 ACAD Alumni Award recipient.
Brian co-founded (CUFF) the Calgary Underground Film Festival and is an active member of the Calgary arts Community. His experience and involvement in the arts community is extensive. Brian currently teaches creative arts at the Alberta College of Art and Design in the Continuing education department, he teaches animation at the Quickdraw Animation Society and samplers at Swinton's every few Sunday's. He has opened a private atelier/school www.Atelierartista.com for those wanting to take their artistic skills to the next level.


MEDIA:
LOOK WHO IS A "NOTABLE" ENTREPRENEUR
FFWD Eastern Promises article.
Canvas Stretching Not Just A hobby
_ Some of my latest stuff:_
You can keep up to date with my progress on current projects
on my BLOG
THANK YOU!!!
to all those new fans who have sent me messages, please invite your friends, relatives and intelligent pets to check out my work!
My thanks and gratitude,
./'\. ¸¸.•¤*¤•.¸.•¤*¤•....../'\.
•. .• BrianBatista.com •. .•
/.••.\ ¸..•¤¤•.¸ ..•¤¤•.._/.••.\